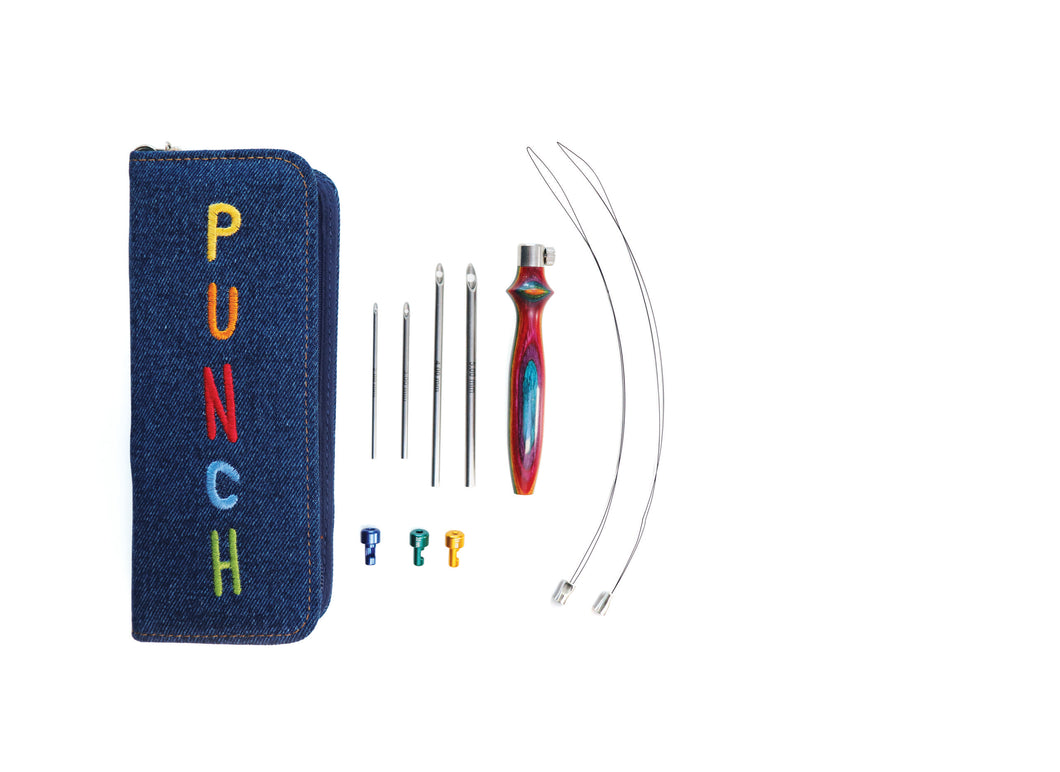 Punch Needle Art - The Vibrant Kit
Regular price £24.99 Sale
KnitPro Punch Needle Art is suitable for all skill levels, enabling you to create interesting art pieces, accessories and gorgeous home décor projects.
Punch Needle is an exciting form of embroidery art which uses the technique of looping yarn or thread to form various patterns on the fabric and the needle that is used for doing it is called Punch Needle.
It's a fast process which is easy to experiment with to create items.
The Punch Needle Kits: Contain 1 wooden handle, 4 adjustable stainless steel needles in 2.0, 3.0, 4.0 & 5.0mm diameter, 3 attachments and 2 threaders.