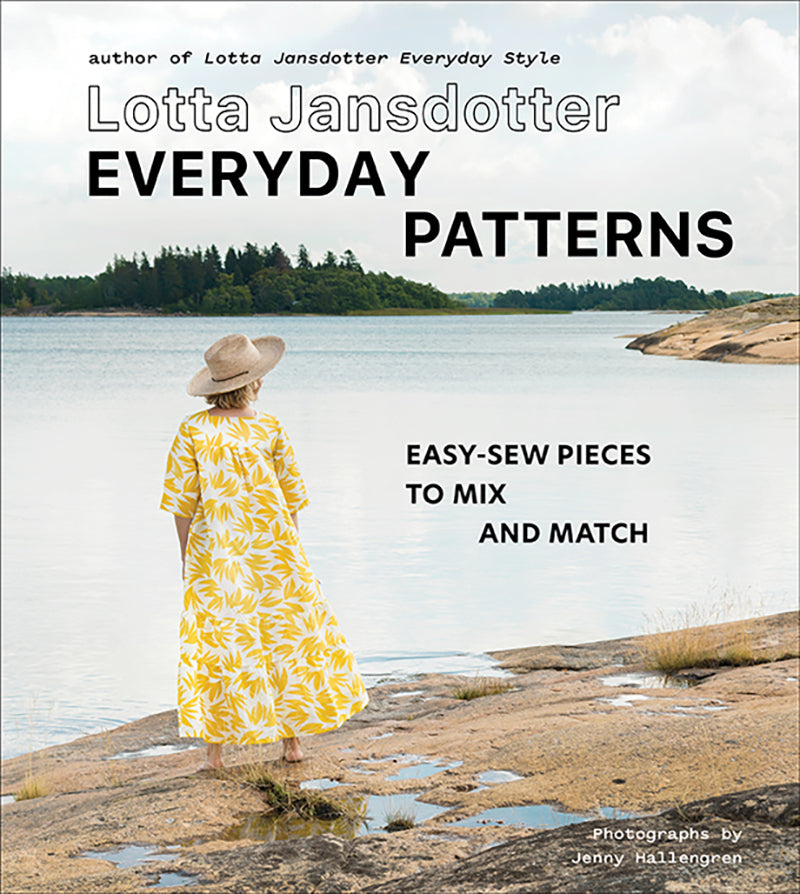 Everyday Patterns by Lotta Jansdotter
Regular price £21.99 Sale
An inspiring guide to creating a flexible, seven-piece wardrobe with modern Scandinavian elegance, from style icon Lotta Jansdotter. When Jansdotter wears one of her signature clothing looks, fans frequently ask, "Did you make that?" Lotta's answer is, "Yes, and so can you!" With that in mind, she has created her second book of easy-to-sew pieces that can be layered to create a variety of looks.
 

Lotta Jansdotter Everyday Patterns
 is all about flexible and customizable sewing to create signature pieces for your wardrobe.