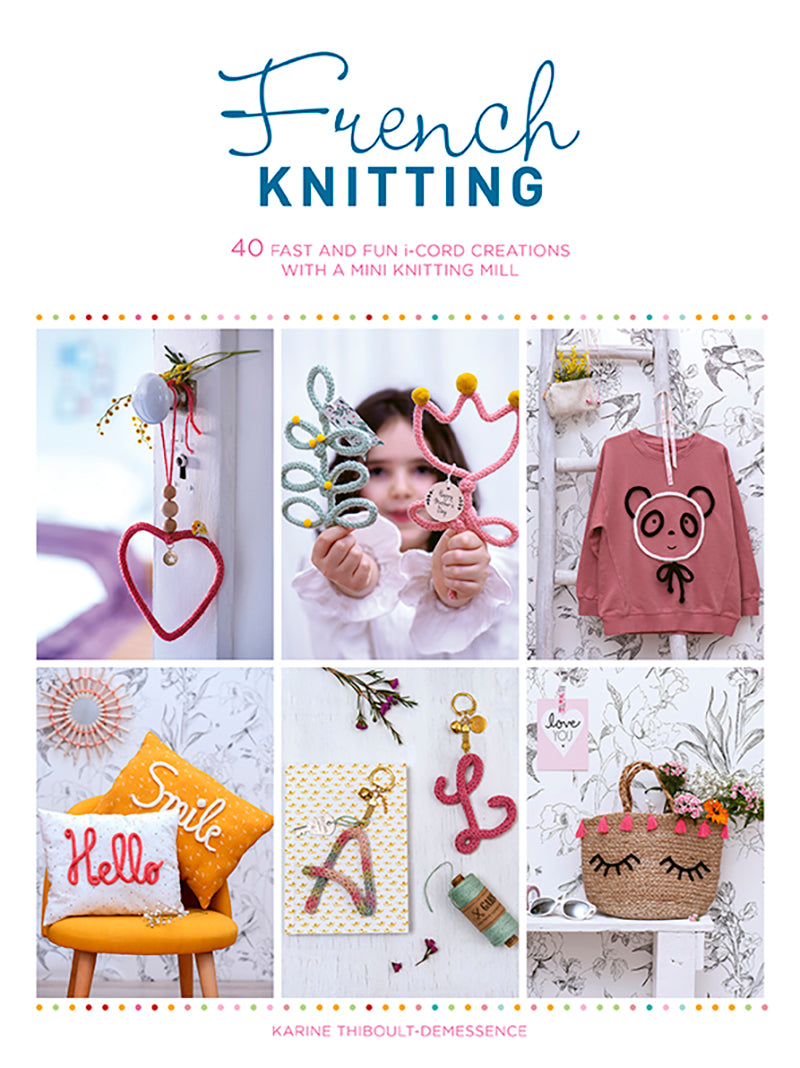 French knitting by Karine Thiboult-Demessence
Regular price £12.99 Sale
French knitting, also called spool knitting or i-cord knitting, has been around for centuries. The technique traditionally involves knitting with a handheld 'dolly' or spool with four pins around the edge, to produce a narrow tube of knitting known as an i-cord. The technique involves wrapping the yarn around the pins and then lifting loops over to create the stitches. It's a simple craft that children can do but is a little slow to create the fabric, and many kids lose interest before a decent length of i-cord is produced.
Luckily, technology has moved forward and now there is a hand-held mechanical mini knitting mill available that makes light work of knitting i-cords. Once the machine is threaded all you need to do is turn the handle and watch the magic happen as the i-cord emerges in seconds from the bottom of the mill!
This fresh and modern book gives you all the tips you need to get your mechanical mini knitting mill up and running and then 40 fabulous ideas for projects  from gifts to clothing, accessories to home décor and more. No knitting mill? No problem! All the projects can be knitted in the traditional method too.