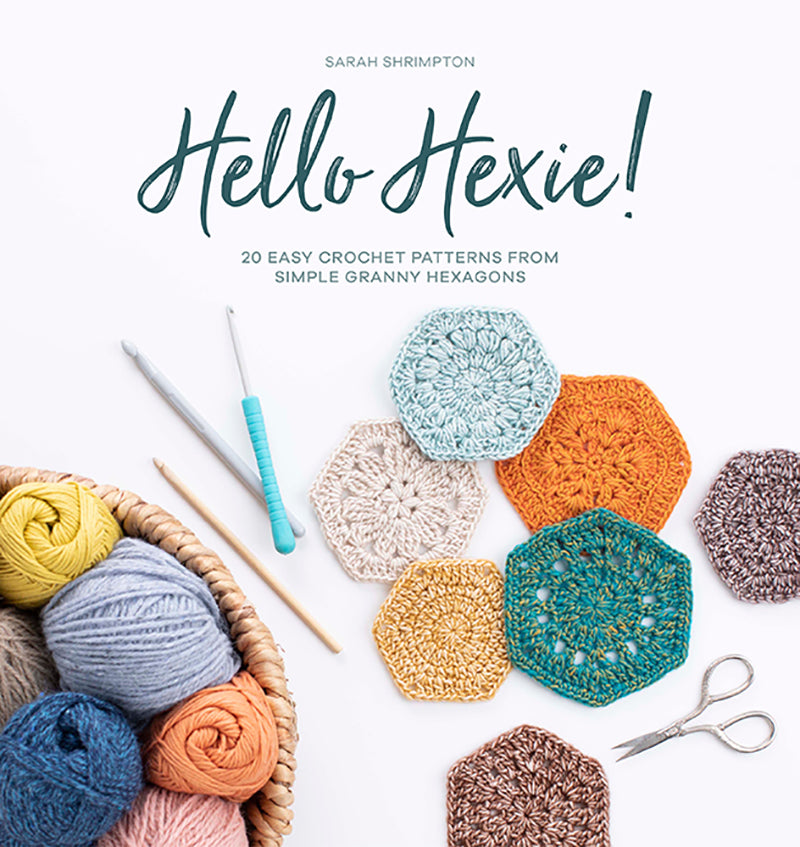 Hello Hexie! by Sarah Shrimpton
Regular price £14.99 Sale
Hexagons are quick and easy to make and can be combined in a myriad of ways to create a huge range of projects  from garments and accessories to home décor and even toys.
In this unique collection, popular crochet designer Sarah Shrimpton reveals 10 crochet hexagon patterns and 20 step-by-step projects that you will be itching to stitch thanks to their simplicity and creativity.
This refreshing twist on the classic granny square will get you excited about the possibility of the humble six-sided polygon and how it can be used to create gorgeous projects... one little hexie at a time.