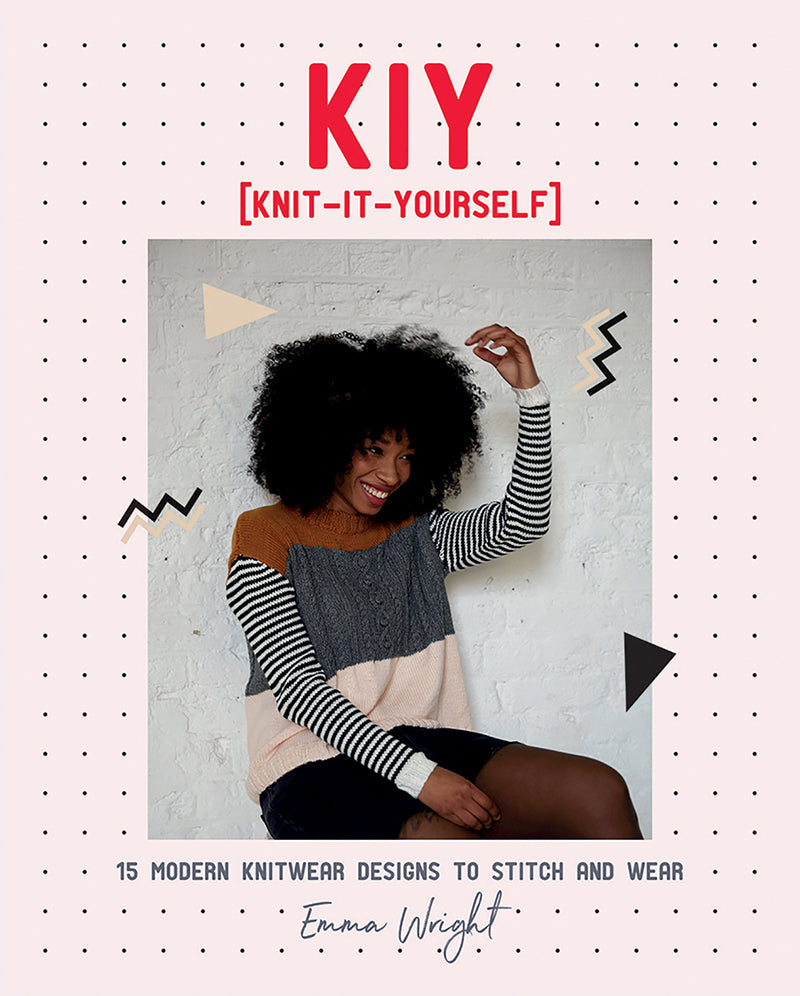 KIY Knit-It-Yourself by Emma Wright
Regular price £14.99 Sale
Emma Wright does do a good sensible pattern and this book is full of them. If you've mastered knit and purl and want to get your teeth into something this is the book for you!If you're an experienced knitter and you're bored of the usual jumpers, buy this book! Fun, classy and infinitely wearable, these jumpers are great!

Sweaters are a fashion staple. Versatile, cozy and often the item you treasure and never tire of, they can be worn all-year round, under a coat in the winter or as an extra layer on a chilly night during the summer.
In this fresh and modern guide to knitting, Emma Wright demonstrates how to create your own stylish sweater collection. Starting with the basics, learn how to knit three key silhouettes: square, raglan and set-in-sleeve. Once you have mastered these core shapes, the possibilities are endless. Emma's playful approach shows you how to confidently mix-and-match a variety of necklines, sleeves and bold colourways to add your own creative flair.
Packed with stunning lifestyle photography, this book will take you through all the essentials as you learn to stitch up the 15 beautiful designs. KIY: Knit-It-Yourself is your guide to the wonderful world of knitting, whether you are new to the craft or already have a couple of projects under your belt.