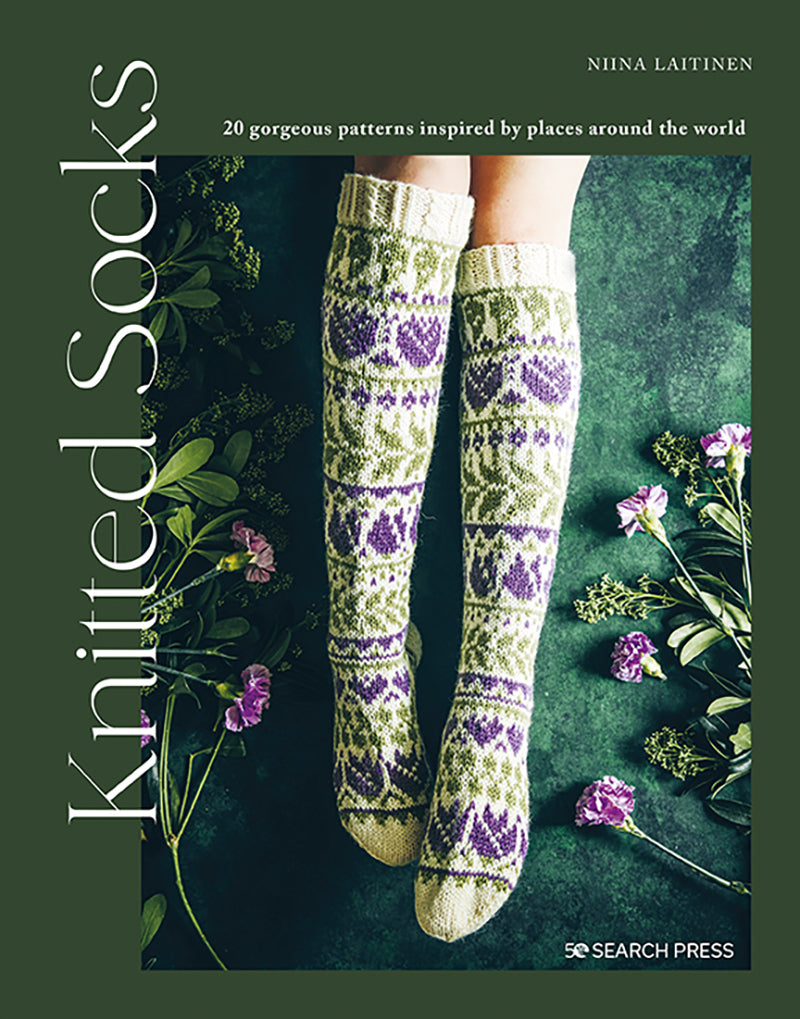 Knitted Socks by Niina Laitinen
Regular price £14.99 Sale
Join Niina Laitinen on a journey around the world through gorgeous new knitting patterns. Take your sock knitting to a new level!

This book contains 20 sock patterns inspired by places and cities around the world, drawing on ancient stories, memorable sights and fond memories of the author's own travels.
The 'Shanghai' socks are inspired by the gold dragon scales and flowing lace of China; delicate pale-pink cherry blossom motifs bedeck the 'Hanami' (flower viewing) socks that bring to mind springtime in Japan; while the flowing leaves and flowers of the tropical rainforests inspire the vivid colourways and cables of the 'Madagascar'-inspired pair.
Laitinen has designed the patterns to be easy to knit in her trademark familiar style using double-pointed needles, or cable needles for the cabled details, and a creative use of colour. The instructions are clear, there are intricate, detailed pattern charts for each pair of socks. The photos are rich, atmospheric and wonderfully evocative. Some instructions are written for multiple sizes, and others can be adapted using the instructions.
Wherever you are, you can be sure to have the world at your feet!