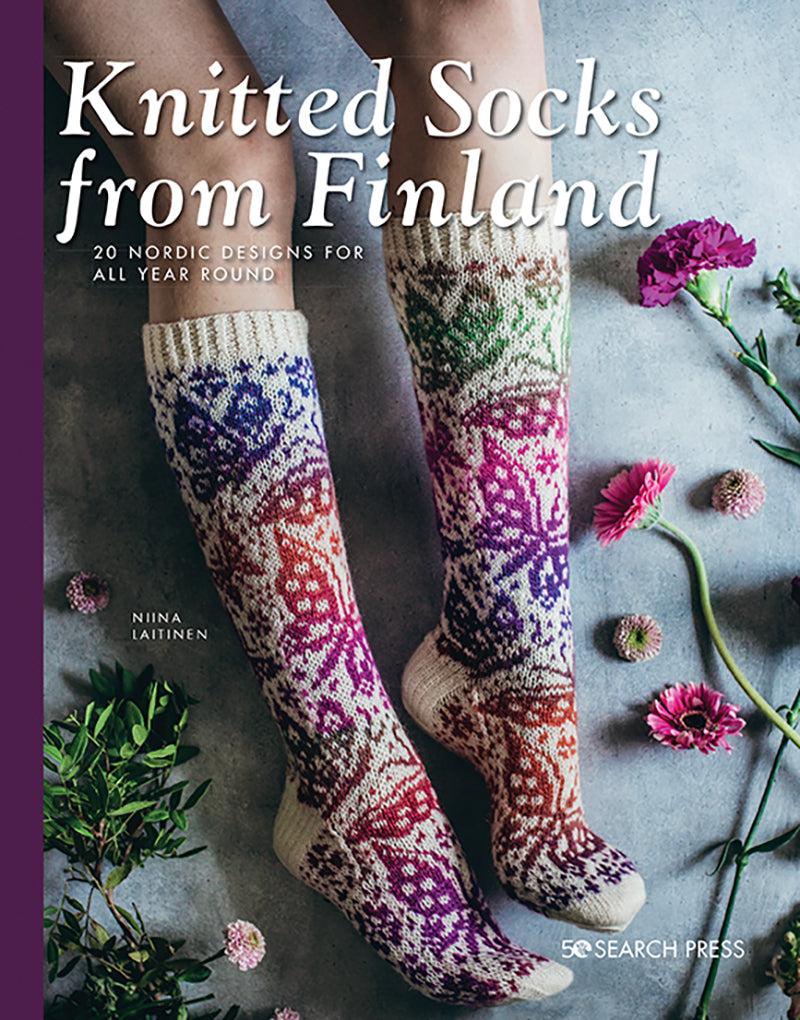 Knitted Socks from Finland by Niina Laitinen
Regular price £14.99 Sale
Niina Laitinen is one of the most popular knitting designers in Scandinavia. This stunning collection of sock designs is inspired by the four seasons.
Each of the 20 gorgeous patterns is accompanied by a beautiful description of the Finnish countryside that evokes the spirit of the Nordic seasons. The designs feature elements of nature in the shape of leaf patterns and beautiful lace and cable textures, to gorgeous colourwork featuring a geisha, a butterfly and heart patterns. They are knitted with the changing moods of the seasons in mind and include lightweight ankle-length designs for spring and summer, and heavier knee-length patterns for the colder winter weather.
All the patterns have detailed charts to follow and range in difficulty from easy to more complex designs suitable for more advanced knitters.
Spring
Fleeting Moment, Cherry Blossom Time, Enchanting, May, Happy Wanderer
Summer
Dear Sister, Careless Love, Hair of Gold, Paradise, Wedding Waltz
Autumn
Endless, Flirtation, Adventure, Soulmates, Lake Tiilikka
Winter
Frozen Seas, Longing, Christmas Eve, Secret Snowfall, Snow Queen
We think this is a really lovely collection of patterns that will keep any sock knitter amused for a jolly long time! An eagerly anticipated collection.