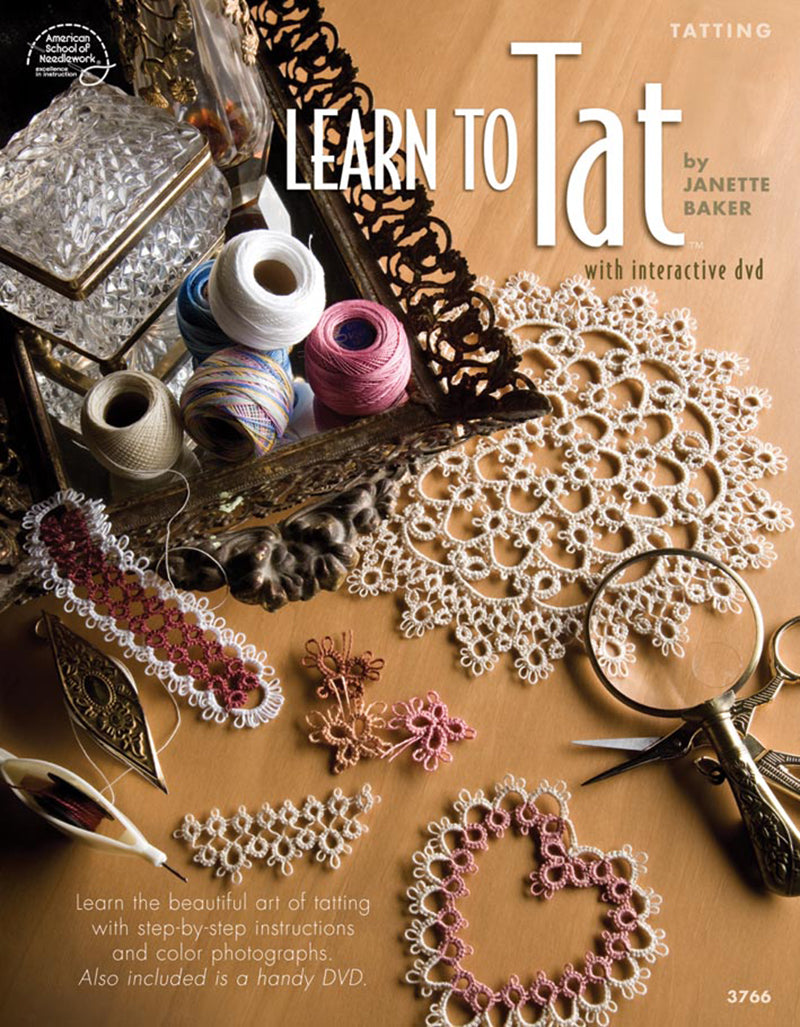 Learn to Tat by Janette Baker
Regular price £10.99 Sale
Learn the beautiful art of tatting with the step-by-step instructions and interactive DVD presented in this book from American School of Needlework.
The DVD included is an excellent way to see close up views, and to listen to detailed explanations of the various stages of tatting. Having the ability to repeat the view and alter the speed of display is particularly helpful.  Many stitches (as in off-loom beadwork) have unqiue thread-paths that can be misunderstood if working just from diagrams or still photographs; you can easily how threads and the shuttle were manipulated for different stitches in the dvd.
The book is organised in classes which build in complexity from Class 1 (loading and operating the shuttle, double stitch) to Class 6 (stitching with double shuttles) and finishing up with 3 advanced classes (one each on split ring, split chain and front side tatting) and projects. There are nine of these, one per class.
The DVD is organised slightly differently with each class being followed by the related project. Some of the projects would lend themselves very well to jewellery (with or without beads) - particularly the butterflies, hearts and some edgings.