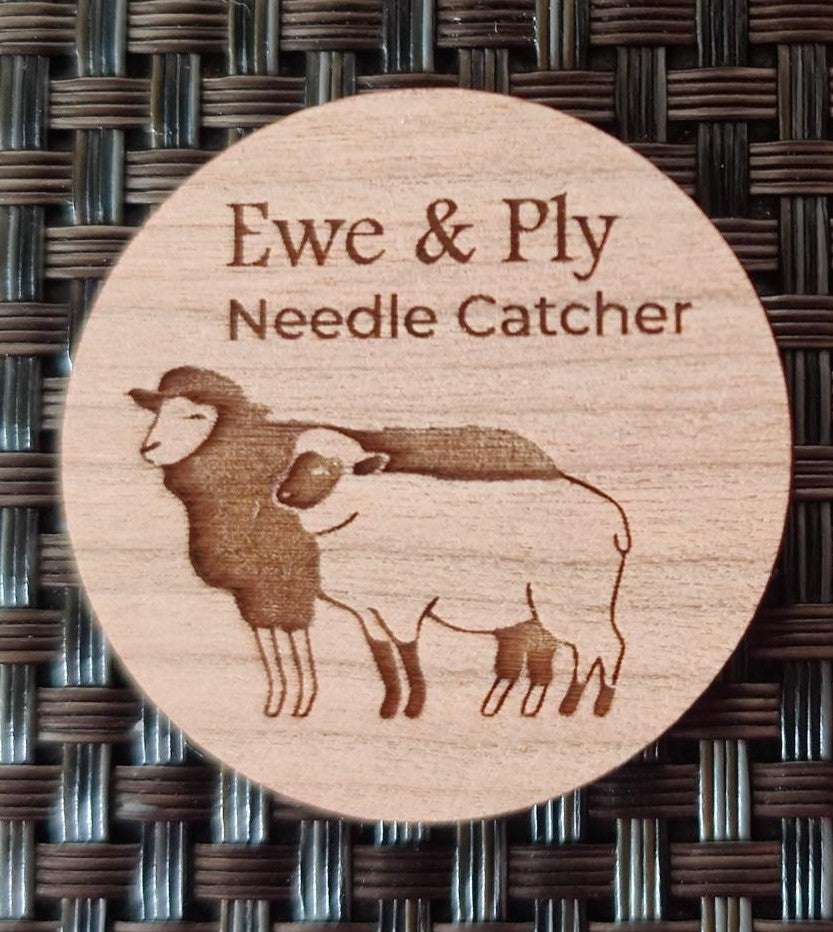 Needle catcher by Jenerates
Regular price £10.00 Sale
A nifty little gadget to help the stitcher.
A magnet on the back holds the catcher in place. Put it on your embroidery, your cross stitch or even on the cuff of your sleeve to hold your needles (whether they are chenille, crewel, or even the cable variety) in a safe place. Invaluable, just try and you'll see!
Especially made for us, with our own little sheep logo, by Jenerates. 
Size: 4cm diameter, 4mm thick FSC-approved cherry wood veneer.

Designed, made by hand and packaged in Glasgow, Scotland.