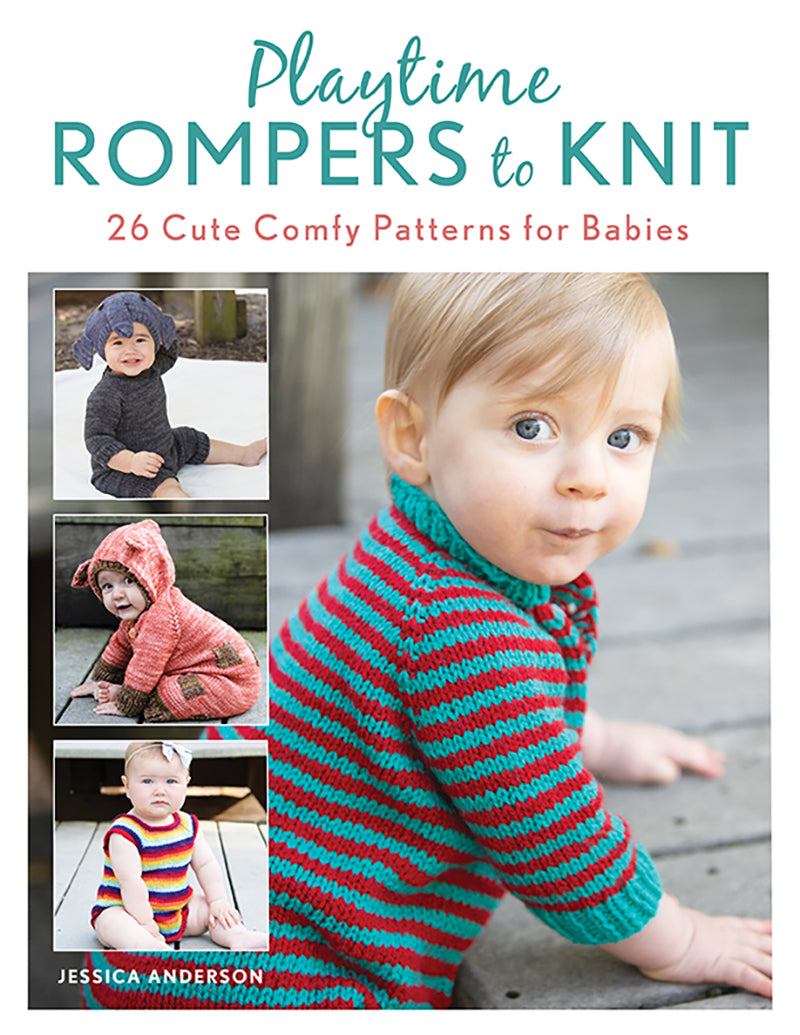 Playtime Rompers to Knit by Jessica Anderson
Regular price £18.95 Sale
Knitted rompers are perfect for playtime and photo ops!
Jessica Anderson has outdone herself with these 26 patterns for the most adorable baby rompers you will ever see, in characters and animals including a giraffe, elephant, pumpkin, and ballerina, as well as colourful and striped designs for everyday wear. These outfits are both comfortable for baby and practical (easy to take on and off) for the busy parent. Patterns for two special rompers for your child's favourite doll are also included.
Presented in an easy-to-follow format, you can start with a basic romper and then learn to add stripes, bum pockets, and hoods. Take it to the next level and add ears, tails, and other embellishments for a variety of animal designs. All instructions are clear and concise, so even a novice knitter can complete these rompers with ease. The only question is, which one will you knit first?