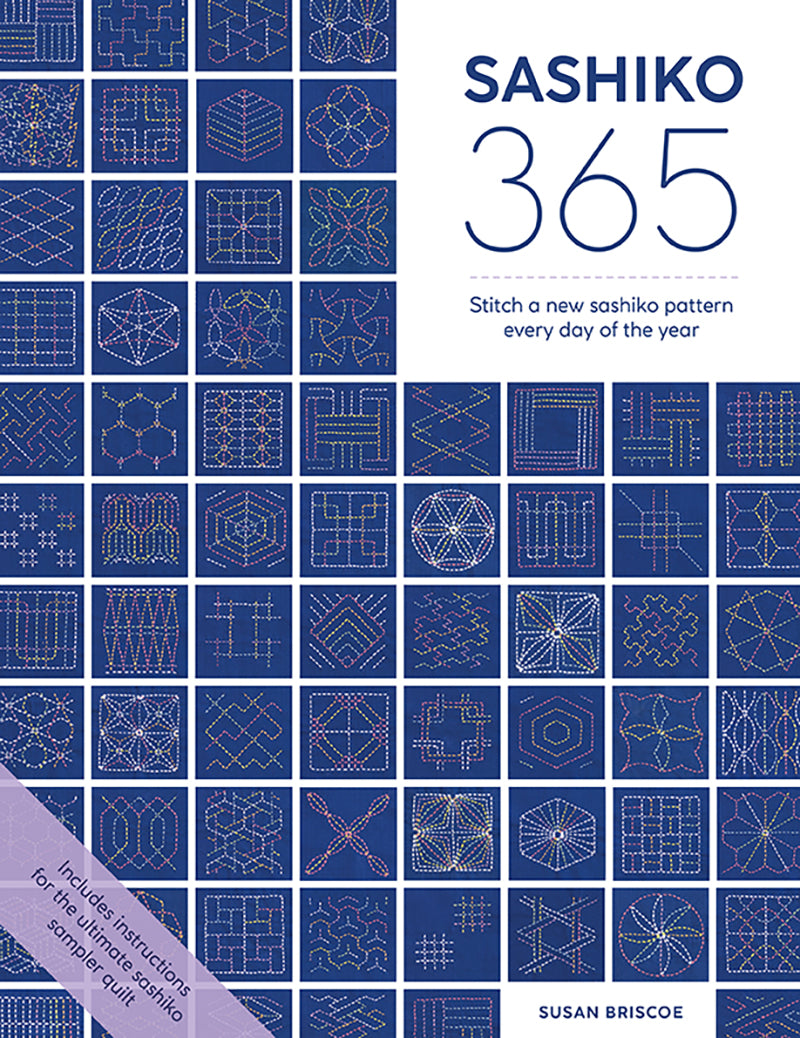 Sashiko 365 by Susan Briscoe
Regular price £16.99 Sale
Sashiko sewing expert, Susan Briscoe, demonstrates 365 different sashiko patterns, one for each day of the year sew all 365 to make a beautiful sashiko quilt featuring all the designs.
Sashiko embroidery is a decorative sewing technique from Japan which was traditionally used to reinforce clothing and other textiles. It is an ideal stitch for visible mending and has become incredibly popular over the last few years.
Each sashiko pattern is stitched onto a four-inch square piece of fabric and each pattern is illustrated with a photograph of the stitched sample as well as a diagram showing the stitch direction and order of work. You can record the date of each sample you stitch in the book to create a record of your sewing.