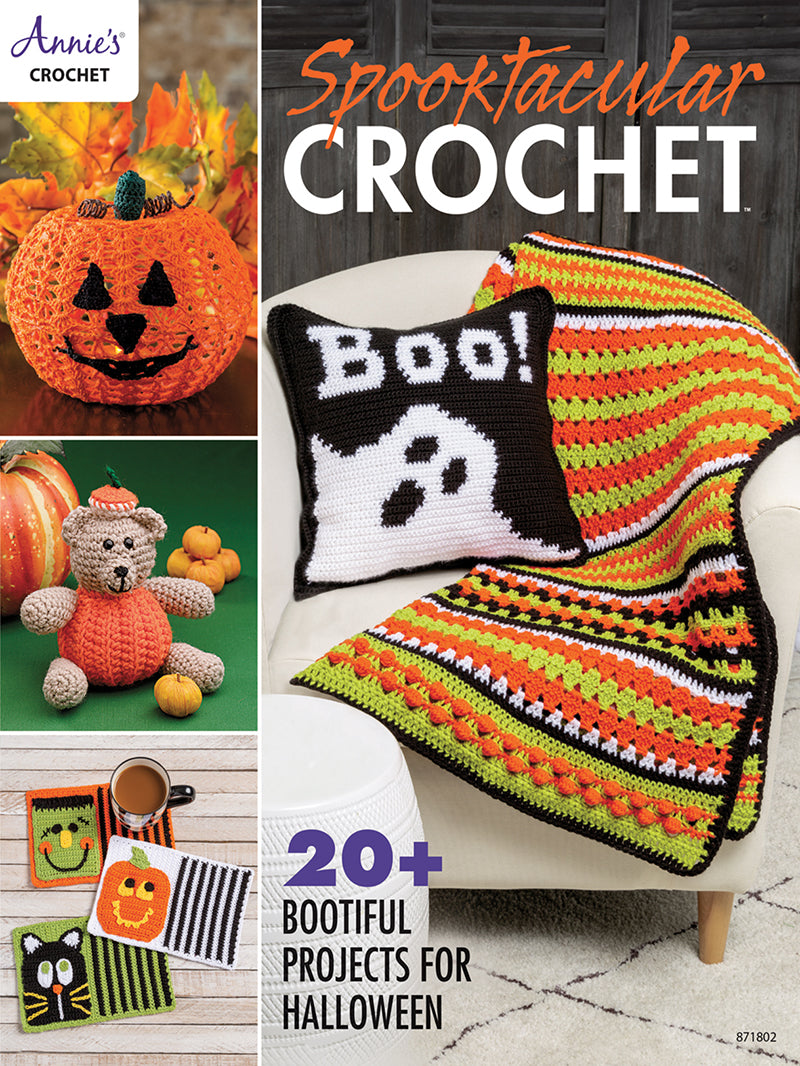 Spooktacular Crochet by Annie's Crochet
Set the scene for Halloween! This book includes all the crochet patterns you need to decorate and entertain for the perfect Halloween party. Plus, you can stitch many of these 25+ patterns as fast as the flutter of a bat's wings!
Crochet a spellbinding throw! Worked in a bright Halloween palette, the enchanting Esmerelda Throw captures the whimsy of the season. The throw is crocheted in rows of bewitching stitches that include clusters, bobbles and spike stitches. A monster face at every place; create some Spooktacular Mug Rugs each featuring a Halloween monster stitched in bright colours. Your guests can pick their favourites for party favours. Add a touch of drama to your dining room with a monochromatic Spooky Table Runner featuring the spooky silhouette of a cat perched upon a classic jack-o'-lantern.