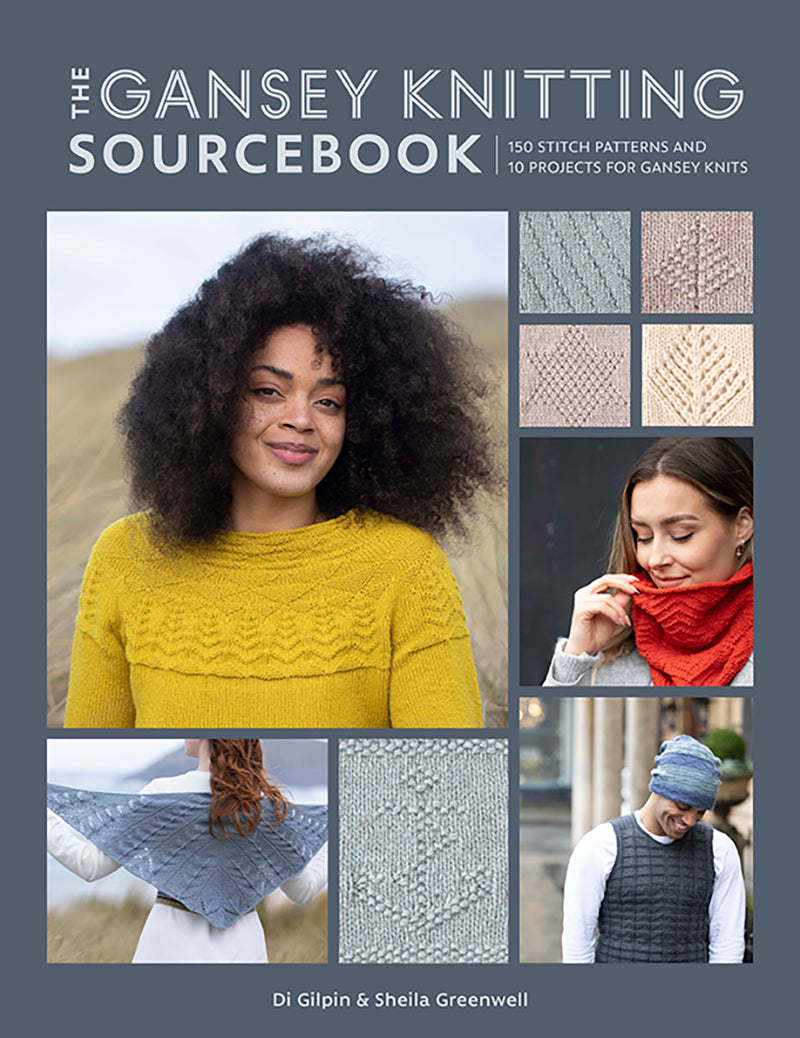 The Gansey Knitting Source Book by Di Gilpin and Sheila Greenwell
Regular price £16.99 Sale
Learn all about the techniques used for knitting ganseys with this comprehensive sourcebook from experts in the subject, Di Gilpin and Shelia Greenwell. The authors explain these techniques with step-by-step instructions and artworks so you can replicate these details in your own work.
Discover all the techniques you need to make an authentic gansey sweater with their special features which were developed for warmth and comfort in what were often, harsh conditions out at sea. 
A key element to the gansey is the stitch pattern which was specific to the local area and often had a symbolism beyond the pattern itself and, some hoped, would act as a charm to keep the fishermen safe while they were out at sea. This collection features a comprehensive directory of 150 gansey stitch patterns so you can choose your favourite designs and motifs and learn which patterns were important to the fishermen in different areas.
There are also 10 patterns for garments and accessories so you can practise your skills including a child's traditional gansey sweater. There are also some contemporary takes on the traditional gansey using lighter weight yarn and design details: these include a beautiful sweater with a gansey yoke; a contemporary take on the fisherman's kep; a gansey stitch cowl; a pair of mittens and socks; and light linen tank top.
The smaller projects such as the mittens and hats are great for practising your skills before you attempt one of the larger projects.