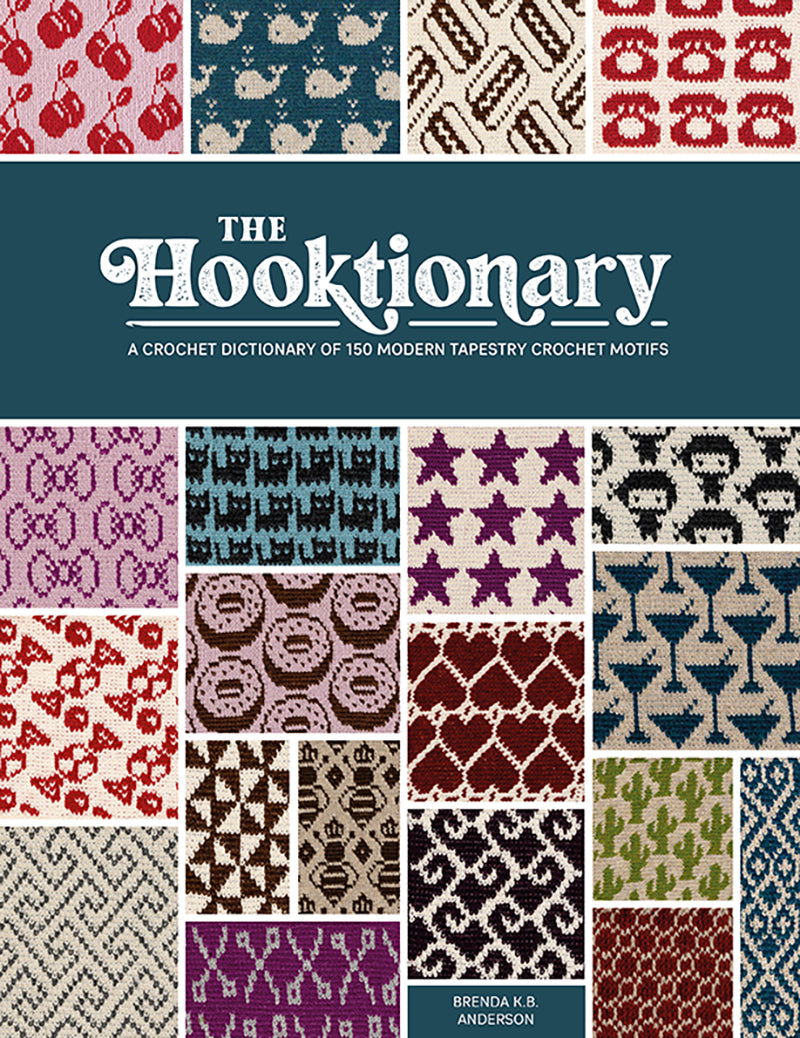 The Hooktionary by Brenda K.B. Anderson
Regular price £16.99 Sale
Create bold, modern and fun tapestry crochet designs with this unique crochet stitch dictionary!
One of the most important tools in any happy hooker's toolbox is a stitch dictionary - an essential reference packed with possibilities. The Hooktionary is the first and only crochet stitch dictionary to feature tapestry crochet motifs. And it has personality to boot! From unicorns and bumblebees to bold, graphic designs, the 150 motifs this book includes are bang up to date. With five 'choose your own adventure' projects allowing you to mix and match motifs into one-of-a-kind designs that reflect your own tastes.
Unlike other tapestry crochet pattern collections, which focus on single crochet stitches - creating slanted colour patterns which do not create clean lines - Anderson has used her experience of which kinds of crochet stitches pair well with tapestry crochet to create beautiful, clear patterns, and wearable fabrics.
Swatches are made in one of five different crochet stitch patterns: single crochet through the back loop, centre (or split) single crochet, extended single crochet, centre (or split) extended single crochet, and front post double crochet, with information about how the crochet stitch anatomy affects both the drape and feel of the fabric and also the look of the charted image, so that you can imagine how a chart would look in another stitch pattern. There is also comprehensive advice on choosing stitches and fixing mistakes.