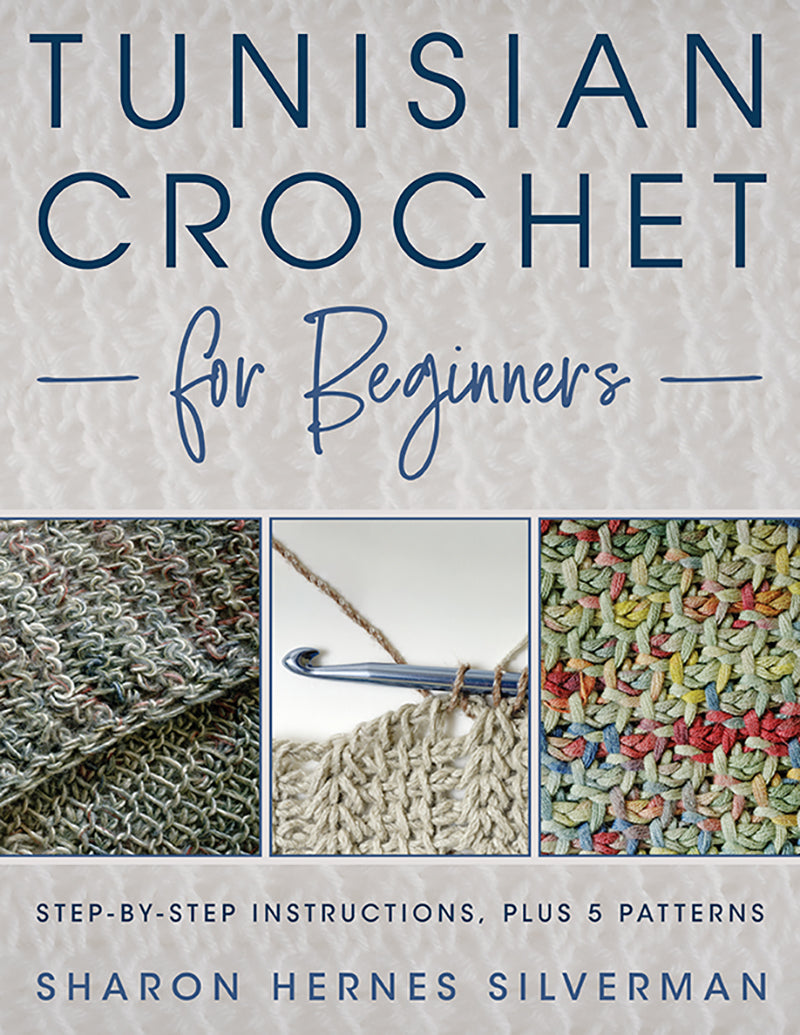 Tunisian Crochet for Beginners by Sharon Hernes Silverman
Add Tunisian crochet to your skill set today and start making pieces with the look of knitting but the ease of crochet.
Tunisian crochet, also known as the afghan stitch, is easy and fun to work, and is perfect not only for blankets and shawls but also for place mats and even skirts. The only special tool you need is a Tunisian crochet hook, and you are ready to go. Whether you are a seasoned crocheter or a total newcomer, you'll pick it up easily by following the step-by-step illustrated instructions. Once you've practised the basics, try out your new skills on the five included patterns for an heirloom baby blanket, scarf, skirt, shawl, and four variations of colourful woven-look place mats.