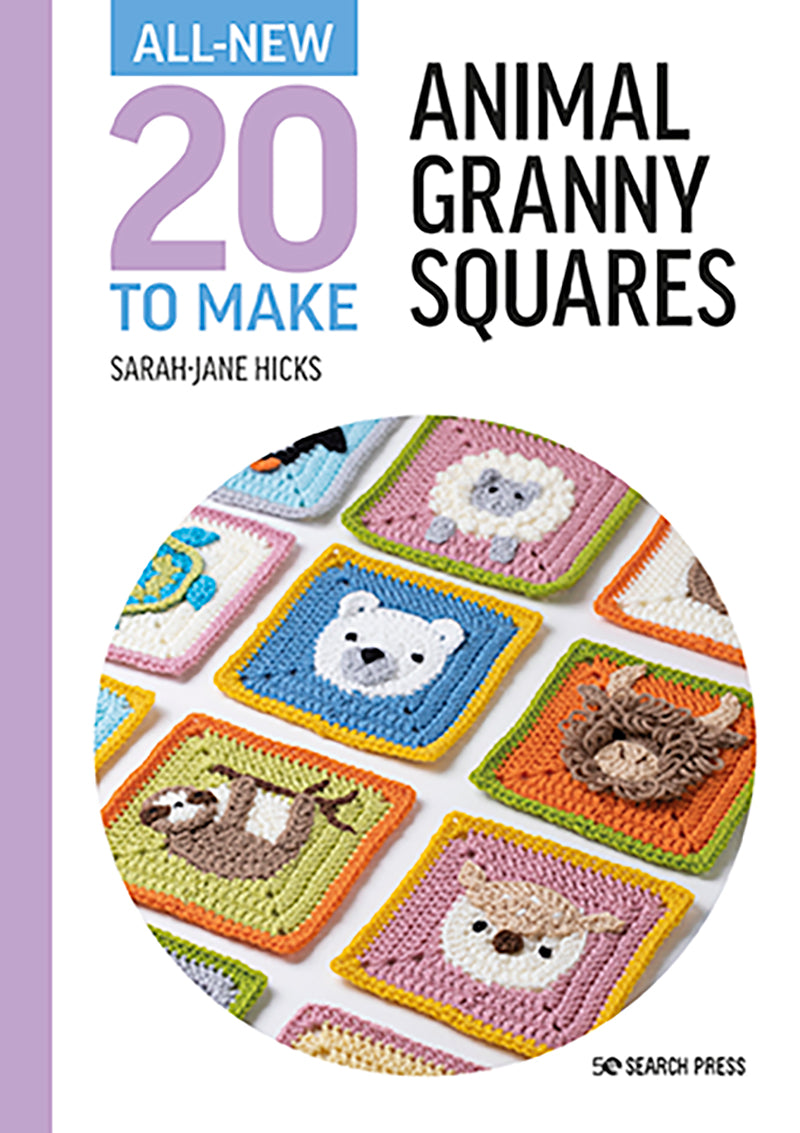 20 to Make: Granny Square Animals by Sarah-Jane Hicks
Bored of the average granny square? Fancy a blanket that's a bit wild?
Featuring 20 popular animals (including dogs, cats, bears, sheep, pigs, lions, turtles, ladybirds, sloths and more), this book has a 3D animal to suit every taste! Use different stitches to create textured elements such as fluffy manes, shaggy fur and frilly tentacles, and crochet three-dimensional elements such as ears, eyes, horns, beaks and wings to bring the animals to life!
Once you've made your favourites or the whole menagerie, turn your tactile squares into a gorgeous blanket, the instructions for which are included at the end of the book